Our Mission is to build economically, educationally and culturally sustainable communities throughout the African Diaspora. Founded in 2017, by Baltimore, Maryland native and photojournalist Jermaine Gibbs, H.O.P.E. Missions leads an ongoing effort to build sanitation infrastructure, bridge technology gaps with modern computing donations and provide core resources for children and adults throughout disparately located communities.
Our Journey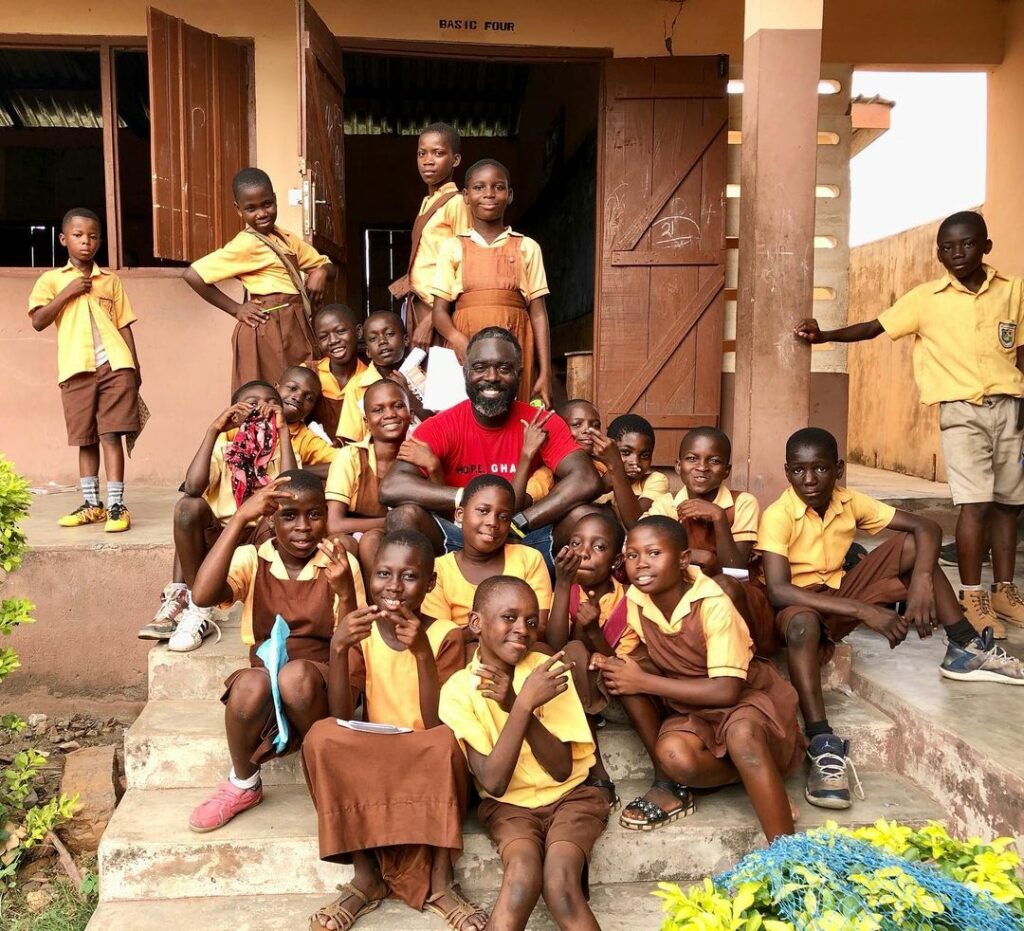 Our Hope Academy 2022 Campaign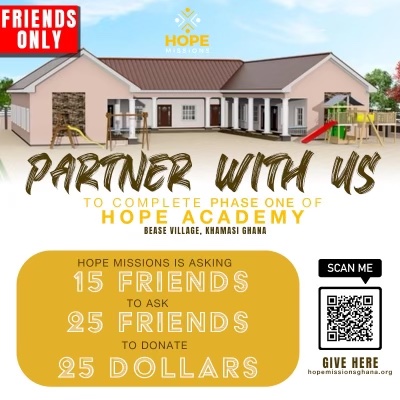 Hello Family!
We want to invite you to join us in our "Friends of HOPE Campaign" throughout the month of November as we head into our next phase of construction.
As you know, we are building HOPE Academy in Kumasi, Ghana to ensure that all students can learn and play in a quality facility with smart boards, state of the art technology, working bathrooms and access to clean drinking water. For the duration of November we need to raise $12,000 to finish the first four classrooms including the roof, floors, windows, doors, electricity, and desks to ensure students are not learning in the rain or in extreme temperatures. I am asking 15 of our friends to join us as a supporter.
As a supporter, we are asking you to invite 25 of your friends to donate a minimum of $25 that would total at least $750. And when you multiply that by all 15 supporters we will reach our goal of $12,000 in November.